Are you very concerned about your data?
Or are you afraid that your Windows might crash?
Or does your hard disk go bad?
See, we cannot get rid of all these concerns completely, but by choosing a good storage device, we can try to make it better and safer.
Today, in this article, we will know what you have to take care of in order to select the best hard disk drive for any laptop.
The way everything is becoming digital nowadays, in such a time it is very important to keep your data safe. If the thing is about a laptop then it is very important to have a good hard disk to store the data, Run faster, and durable. We need better technology to do these, although many types of hard disks are available in the market. Before choosing a hard disk, there are a few things to keep in mind.
So let's see what are the five steps that we can choose a better hard disk for any Laptop.
Types of Hard Disk Drives
First of all, you have to see what hard disk your laptop supports. This means that if your laptop is very old like P4 or dual-core then it can support hard drive with PATA Interface. If your laptop is above the core 2 duo, then it may support SATA Interface Hard disks which is a high capacity hard drive. There are two types of hard disks that are mostly used in the hard disk installed on the laptop.
Nowadays there are some laptops in which SSD is in many ways like M2 SATA, NVMe, or Hybride hard drive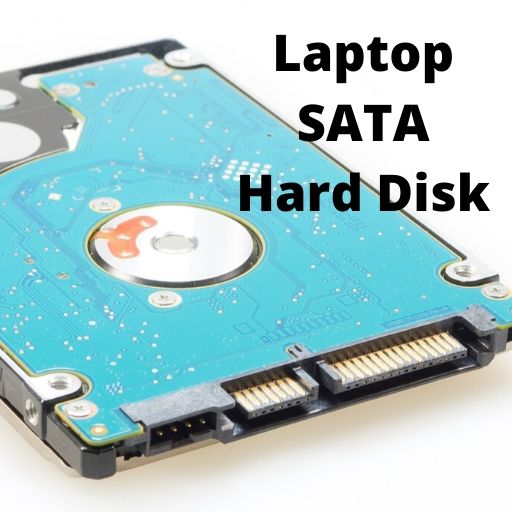 Hard Disk Drive (HDD)

Many old laptops use the hard disk with the PATA (Parallel ATA) interface. It is about 60 years old technology. It has aluminum plates inside and a side help is taken to read and write the data. it has 40 or 80 pin socket to use to connect with Motherboard.
Many laptops from C2D to iSeries 10th generation has the hard disk drives with SATA (Serial ATA) Interface. This is a serial data transfer system and much faster than PATA HDD.

Solid State Drive (SSD)
These hard drives have become more popular nowadays because this hard drive is faster than a normal hard drive. Its speed is almost 10 times faster than a normal hard drive. It's built on the technology of hard disk memory card. There is no aluminum plate or any disc inside it, due to which there is no sound of any kind inside it. It is very light in weight and power consumption.
Revolutions per Minutes (RPM)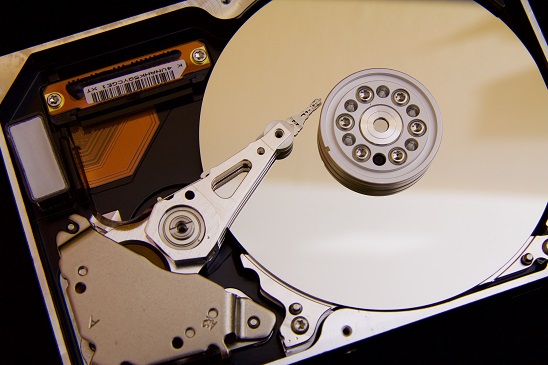 A standard hard disk has spinning plates inside it. Which store data in magnetic form, So it's necessary to spin fast for high data transfer rate.
Here the RPM matters for any hard disk to perform faster and high-speed data transfer rate. Usually, Harddisks are available at 5400rpm and 7200rpm.
On the other hand, SSD has no RPM specification but still has a data transfer rate which is already high from normal HDD.
Cache memory
Hard disk cache memory can also be call buffer memory. It helps in storing the temperature data in your hard disk. Cache memory works by transferring data to the hard disk via a microcontroller.
Hard disk cache memory is from 8MB up to 256mb while in SSD this memory can be up to 4GB.
Hard Disk Capacity
If you were going to work, the documents are in the word-excel or PowerPoint, then you do not need much hardDisk space to store data. Your work will also run in about 120 GB hard disk.
Now, normally laptops come with a hard drive up to 500 GB, Which is Sufficient for normal students and office work.
But people who have Graphics work or professions Or are fond of movies or there is some software which required a lot of Giga space they need more memory space to store files.
For this, we need a hard disk of at least one terabyte Which can store lots of big size files. if you are also among those who need more space or who have more heavy software files then you should consider high capacity store hard drive in the first place.
Manufacturer of Hard Disk
You have to pay attention to its manufacture and also, in my opinion, it will be the best if any service center sees in your area. It is because if there is a problem with your drives, then you do not have to run elsewhere hard.
Many Manufacturer like Seagate, WD, Toshiba has many services to serve there customer like on-site or off-site support. Select those manufacturer who has fast response and trusted brand values.
Warranty of Hard Disk
Hard Disk warranty varies from 2 years to 5 years. So the manufacture Who will give more warranty is better for us. It will be very good because if we get a 5-year warranty, then we have a lot of time to Replace it.
If something happens to our HDD within 5 years, then give it to us by replacing it or repairing it.
Conclusion about to select the best hard disk drive for any laptop
These were some ways by which you can choose a better hard disk for your Laptop. These are the basic things that I told you about the hard disk.
You just have to take care of these things, then you will be able to choose the best hard disk drive for any laptop to upgrade storage without compromise with speed and reliability.
If you have a P4 laptop that used to come long ago, then you should choose a normal hard drive with a PATA interface for your Laptop because many P4 laptops do not support SSD.
It supports only a hard drive with a low memory space and low speed. If your laptop is above core 2 duo like I3 I5 laptop So my opinion will be better because their speed is fast and their boot time is also very good and they also take very little time to do Windows. I hope you will help you a lot.
So if you like it please share it with you friends and family who need this information more valuable.