The laptop is used for our work, but also for Youtube, Netflix, and Google. For a long time without a computer is not an option. Fortunately, Yashan.co.in offers a solution with the laptop repair in Kalyan.
Does your laptop stop working or is the screen damaged after a fall? A life without a computer is almost impossible to imagine. Everywhere we take the device with us.
The specialists from Delhi and Mumbai have access to a large stock of original parts for different brands of laptops, computers, and Apple devices.
Best Laptop Repair in Kalyan, Thane and Andheri is often finished within 24 hours and in many cases even with a 1 months warranty.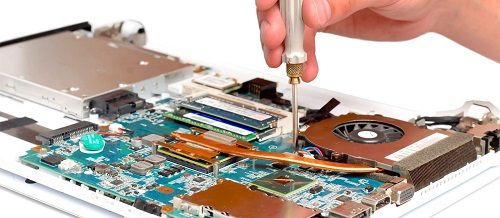 Almost everyone uses a laptop, either at home or at school, in the park, at work, on the train, on the bus or in the car.
A laptop is indispensable. But after a while, a laptop or laptop can cause damage.
Everyone has sometimes put his or her bag too hard on the floor with his or her laptop in it.
At first glance, it looks like nothing is wrong, but when a button no longer works properly, the image occasionally falls away or another defect occurs, you may wonder if it can hit the ground.
A laptop can also become slow over time so that you can regularly sit irritated behind a laptop, cleaning the laptop is the solution! For any laptop problem, at Yashan.co.in you are at the right address.
If you do not know exactly what is faulty Yashan.co.in will investigate the defect. If it turns out that a laptop repair is necessary, this is reported in advance including the repair costs.
With Yashan.co.in you will not be faced with surprises. Yashan.co.in is available for virtually any laptop repair, whether it's replacing the screen, keyboard, TouchPad, or USB ports.
If you can repair it, the expert Engineers from Yashan.co.in can solve the problem for you.
Our 11 Top-Level Laptop Repair Services in Kalyan
Services
Laptop Motherboard Repair in Kalyan
Laptop screen repair in Kalyan
Replace hard Disk Drive
Laptop Battery replacement in Kalyan
Laptop motherboard replacement in Kalyan
Laptop battery replacement in Kalyan
Laptop DC-jack repair
Keyboard replacement in Kalyan
Ram memory upgrade in Kalyan
Laptop Body fabrication in Kalyan
Services Charges on all Services: 1500/- minimum