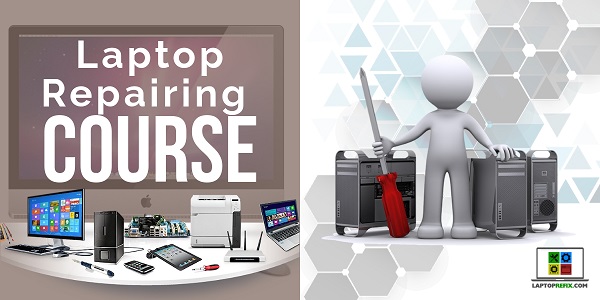 Laptop Repairing Course Content covers basic electrics to laptop motherboard fault-finding with the help of Schematics.
Detail description of every section of a laptop i.e Standby section to VCORE VGA section.
Other famous tricks like DIS To UMA and Mac Conversion also part of course. Bios Editing and Clean Me-Region Injections are our Specialization topics.
Laptop Repairing Course in Mumbai
1st Week
Basic Electronics, components, gates, and laptop logic circuits
2nd Week
Charging, standby and Rtc sections
3rd Week
E

C Controls, Thermal and fan functions

4th Week
Pch Controls, power Management and ASW Core Voltages
5th Week
Cpu controls, Svids,  Plt reset and CPU reset
6th Week
Power-on self-test, Dramrst, Low pin count, and LVDS
7th Week
Audio USB Lan Working and Dis to UMA Conversions
8th Week
Bios Editing for Hp, Asus, Acer, Dell, Toshiba, Lenovo and Me-region Injections
Note: Paid internship for three months also available for students have marks between 60% and above in our Exams after completing our Course.
Ghatkopar East Center:
Shop no.11, ground floor, Khodal chamber, next to Vodafone store, 60 feet road, RB Mehta Marg, Ghatkopar East. Mumbai -77.
Contact us: +91 84258 76748  Email: aleantoe5@gmail.com 
Web Design Our Laptop repairing Course With 12 years of experience.
We cover all contents related to laptop repair. The course includes an advanced level of repair hidden Secrets.
Any fresher or computer technician related to Computer repair services and searching for good carrier opportunities can Join us.
Qualification for our course is  10th pass or above.
---